We want to fully support each team member well when serving overseas, especially if it is your first time to travel overseas. You can use the following steps below to make your own personal fundraising page for your expedition. A combined family fundraising page can be made, if a request by email is sent to Stacy Gallimore.
Please note, donations made on AmazonSmile or Facebook, made to the 25 Project organization, cannot be designated to a trip member due to restrictions. Our goal is for each team member to feel comfortable and completely prepared for their trip.
Scroll down for details about each step of the process.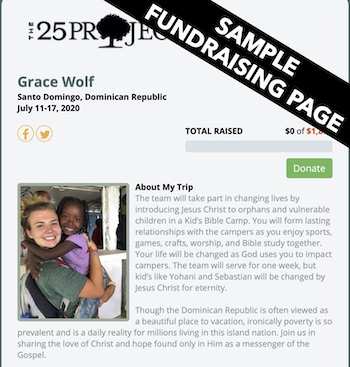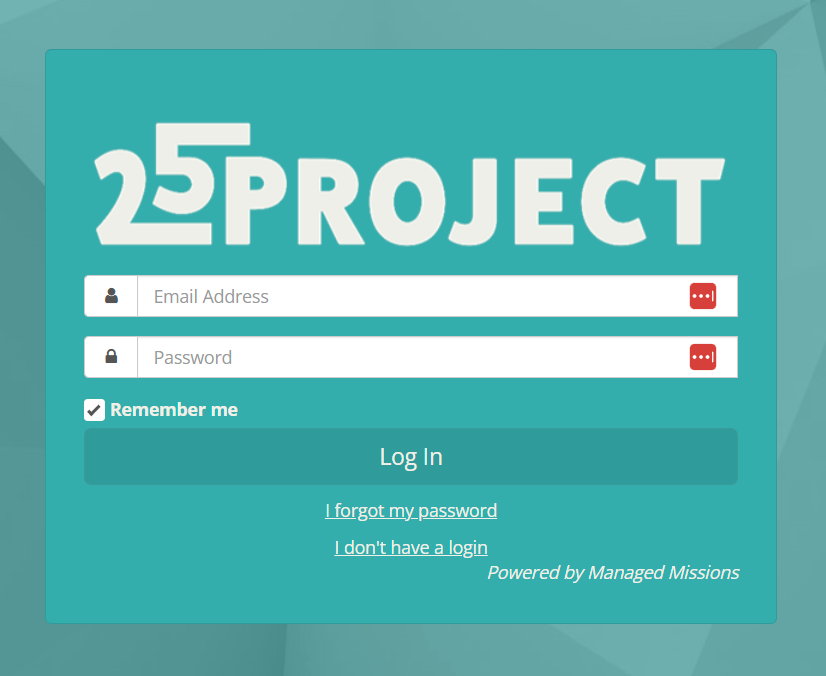 Step 2
Using the "Jump To" (or desktop left side) menu click on "Public Profile".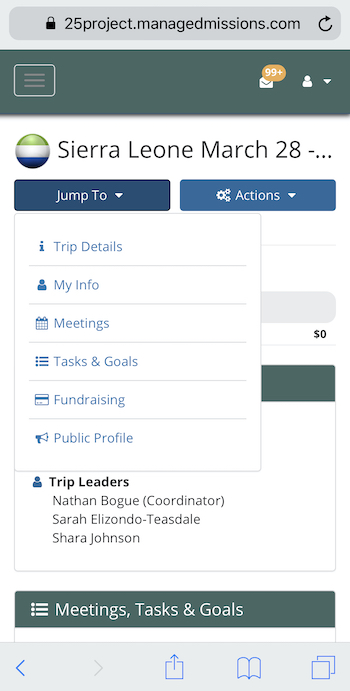 Step 3
Click "Enable My Public Profile" and update your display name, Public Profile URL and Trip Description.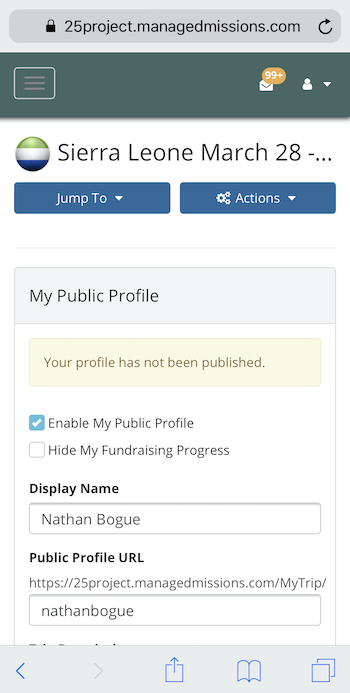 Step 4
Click "Upload" to change your Public Profile Image, then select Save and Publish.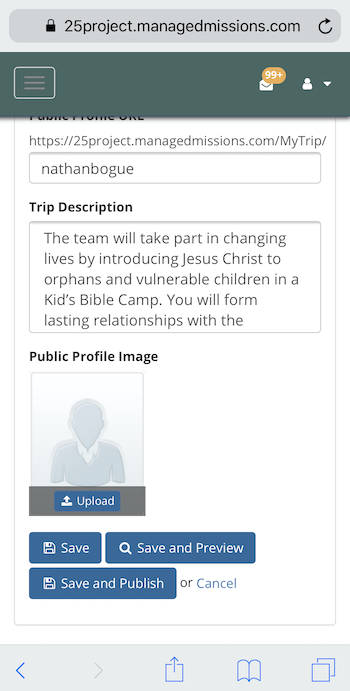 Step 5
Select "Jump To" menu again and Click "Fundraising" to see all your Contributions.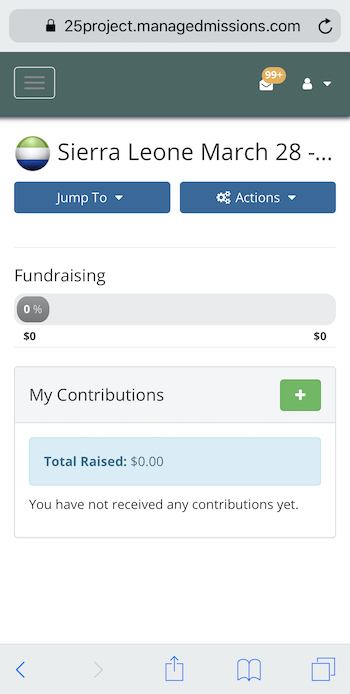 Let us answer your questions, contact Stacy Gallimore, Trip Operations Assistant.