We want to fully support each team member well when serving overseas, especially if it is your first time to travel overseas. Our goal is for each team member to feel comfortable and completely prepared for their trip. Therefore we want to supply this planning guide below to help you with your trip. Once your application is approved, you will have access to the team page for documents, links, dates and tasks.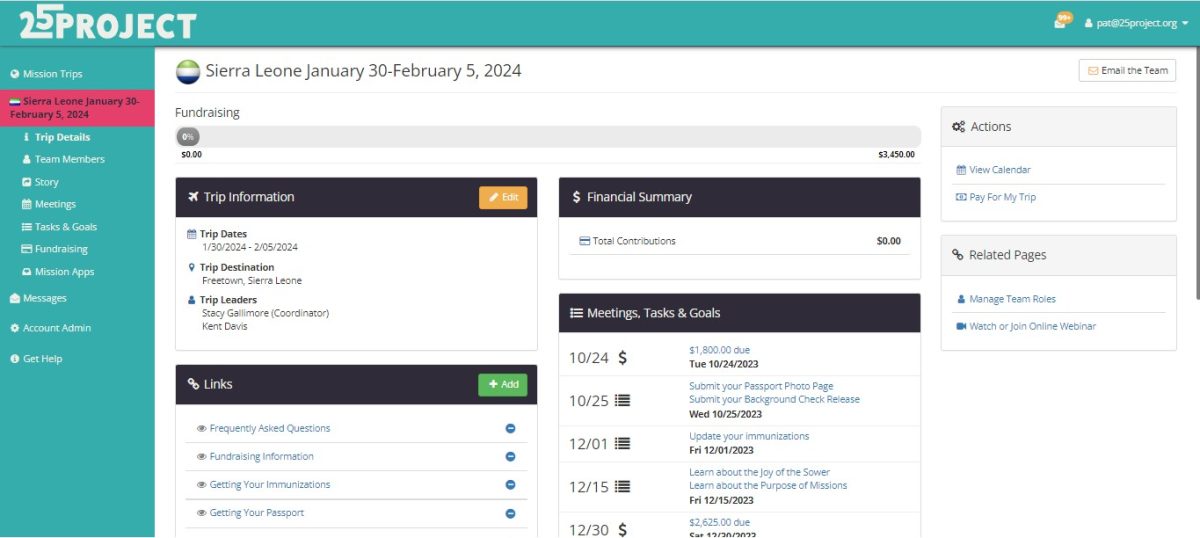 A valid passport book is required to travel overseas with at least 6 months left on it before the return date of the trip
Each country will require a valid visa or an entry fee to enter the country with the team
A link and sample fundraising letter will be provided for each team member to help them secure the funds necessary for the trip
Up to date immunizations are recommended according to the CDC website for each country
International medical travel insurance will be purchased for each team member by 25 Project before your travel dates
An up to date background check is required by 25 Project and must be on file before your travel dates
At least three pre-trip training meetings will be held by the team leader to prepare each team member for the trip
A Team Manual will be provided for each team member and discussed by the team leader at the pre-trip training meetings
When Helping Hurts by Steve Corbett will be recommending reading for team members in preparation for the trip
Camp curriculum is provided for each team member and is formatted in a way that is easily understood
Local translators are provided to aid you in teaching and based on the number of participants, you may also have a partner teacher
To apply to be on a 25 Project Mission Team, simply complete and submit the application here. If you have any questions, please contact Stacy Gallimore, Trip Operations Assistant.